World
Arab and European football stars and clubs mourn the child Rayan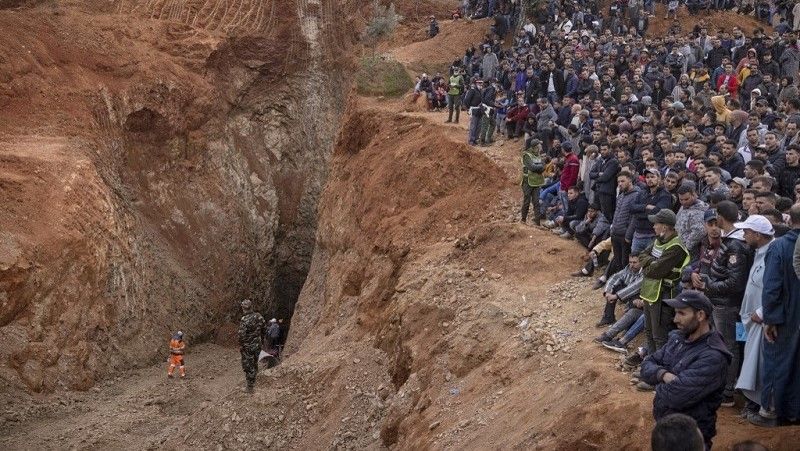 Dubai (news now) – 06/02/2022. 07:18
Arab and European football clubs and stars mourn for the child Ryan
Many Arab and European football clubs and stars expressed their deep sadness at the death of Moroccan child Ryan
FC Barcelona offered its sincere condolences to the family of the child Ryan, in a tweet on his Twitter account
Liverpool Football Club expressed its deep sorrow over the death of the child Ryan
The account of the Saudi Al-Ahly Club published a picture of the late child
The Saudi Al-Hazm Club offered its condolences to the family of the child Rayan with a tweet
Many Arab and European football clubs and stars expressed their deep sadness at the death of Moroccan child Ryan After his death, after being pulled out of the abandoned well, he was stuck in an abandoned well for about 5 days.
The Spanish club Barcelona offered its sincere condolences to the family of the child Ryan, in a tweet on his account on Twitter, saying: There is no power or strength except in God. Oh God, make it one of the birds of Paradise."
The English club, Manchester City, tweeted on its Twitter account, commenting: "We extend our sincere condolences and sympathy to the family of baby ryanOur feelings and hearts are with his parents, and our condolences to the Moroccan people and all of humanity on this tragedy."
And the Algerian national team player and Man City club tweeted after the death of the child Rayan, saying: "Ryan, may God have mercy on him.
Manchester United club concluded its tweets about the tragedy of the child Ryan by offering its deepest condolences to Ryan's family and tweeted: "Our sincere condolences on the death of the hero Ryan, and we wish his family patience and solace."
As for Liverpool, it expressed its deep sadness over the death of the child Ryan and wrote a tweet saying: "With great sadness and sorrow, we received the news of the death of the child Ryan. Our sincere condolences to his family and all his loved ones. His long resistance will remain immortal forever."
In Italy, AC Milan described the child Ryan as a hero and commented on his departure: "God's mercy be upon the hero Ryan.. Everyone's hearts in Milan are with his family and relatives in this painful circumstance."
In France, Paris Saint-Germain published a tweet on its account, calling on the child Ryan for mercy, and said: "May God have mercy on the child Ryan!"
In Saudi Arabia, Al Hilal Saudi Club said in a tweet on its Twitter account: "May God have mercy on the child Rayan and make Paradise his home and decision."
And the account of the Saudi Al-Ahly Club published a picture of the late child, commenting: "We all cry, Rayan," while Al-Nasr Club tweeted: "To the paradise of the mole, God willing, Rayan."
The former Saudi national team player and Al-Nasr club, Captain Majed Abdullah, posted a tweet in which he said: "My deepest condolences and sincere condolences to the father and mother of the Moroccan child Rayan, who died after falling into the well. To God and to Him we shall return."
The Saudi Al-Hazm Club offered its condolences to the family of the child Rayan, in a tweet that said: "We belong to God and to Him we shall return. May God have mercy on the child Rayan and grant his family patience and solace."
Al-Faisaly club also published a picture of the child Rayan and commented on his Twitter account: "Our condolences to the family of the child Rayan and the brotherly Moroccan people."