World
How did Abu Jabal succeed in saving a penalty kick from Mane and failed in another?
Cameroon (newsroom) – 07/02/2022. 16:34
Abu Jabal was resorting to the bottle with the names of the Senegal players and their favorite angles written on it
Abu Jabal saved 5 penalty kicks over the course of his participation in the tournament
The Egyptian goalkeeper succeeded in qualifying for his country against Cote d'Ivoire and Cameroon, and failed to crown the championship against Senegal
The water bottle of Mohamed Abu Jabal, the goalkeeper of the Egyptian national team, caught the world's attention during the African Nations Cup
Where Abu Jabal and the Egyptian team scored their expectations for the opponents to pay penalty kicks
The Egyptian national team goalkeeper appeared reviewing information and data written on the water bottle, before the start of the penalty shootout phase against Senegal in the tournament final.
And it seemed through the camera, that Abu Jabal uses the bottle to find out the preferred angle for each penalty shooter.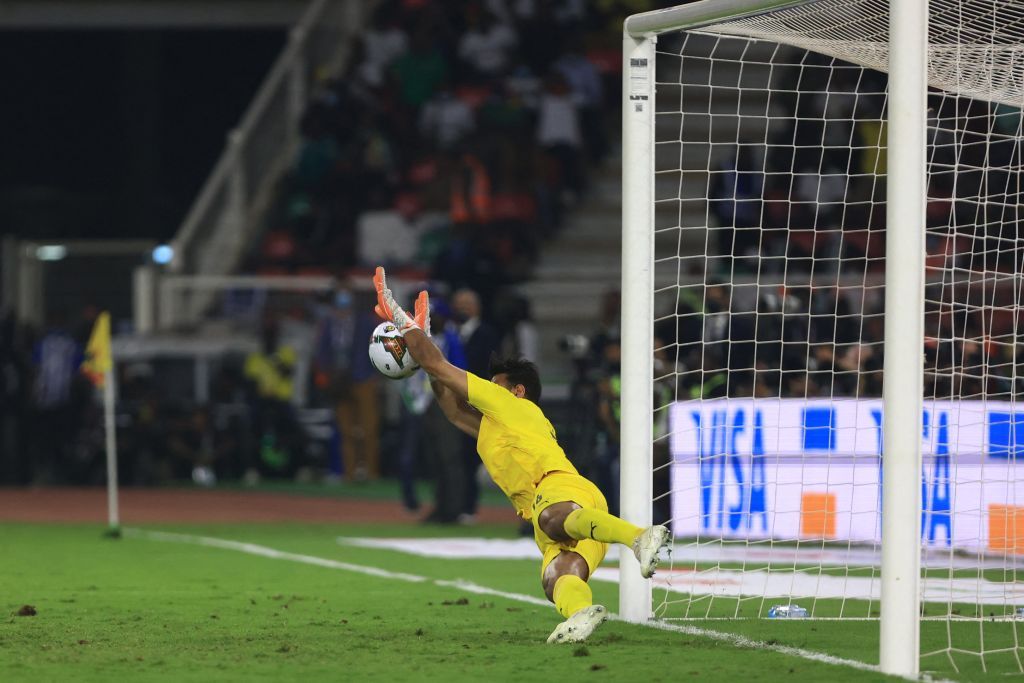 I have already used Abou Djabel The bottle was also in penalty kicks against Cameroon and Côte d'Ivoire, and he managed to lead his country to victory during both meetings.
According to an African journalist at the tournament, Abu Jabal left the bottle on the ground after his country's defeat from Senegal in the final, which prompted the journalist to film it closely and explain the matter to the fans.
Egypt goalkeeper Gabaski forgot his bottle after the defeat. Info on Senegal's penalty takers.

This should go straight to CAF Museum if they have. pic.twitter.com/e1LMbZPTUm

— Saddick Adams (@SaddickAdams) February 7, 2022
And the water bottle appeared, bearing the names of the Senegal players, and their preferred angles for kicks, in a scientific way, which showed the percentage of the shots in each corner of the goal.
When the journalist photographed the bottle closely, it became clear that it contained the names of most of the Senegal players, including top scorer Sadio Mane.
The bottle showed Mane's preference to shoot to the right of the goalkeeper, which he did, which is the angle towards which Abu Jabal went, but he failed to block the decisive kick for its strength and accuracy.
Abu Jabal succeeded, using his high skill and "bottle", by blocking 5 penalty kicks in the tournament, one against Côte d'Ivoire, two against Cameroon, and two against Senegal, one during the original time and the other during the penalty shootout.
The Senegalese team crowned its first African title at the expense of Egypt on penalties, after the Egyptian players missed two kicks, while Bono Sarr only missed Senegal.