World
Kim Jong-un… Missiles from the palace and an absence from the front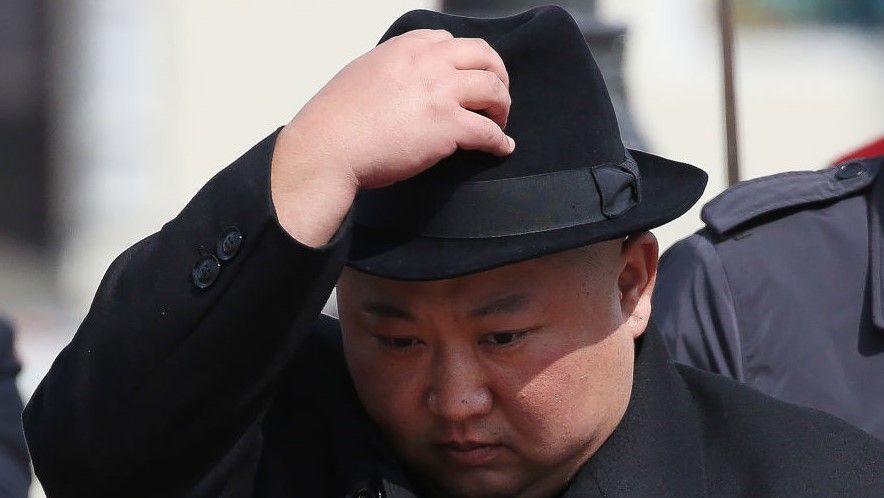 Pyongyang (@nknews) 02/09/2022 12:32
Even from his "favorite retreat", Kim Jong-un never tires of preparing for war
The private beach at Majon Palace on the east coast of North Korean leader Kim Jong-un, was a missile launch site
What raised questions in the Western media is why he chose to hide his presence
The International Institute for Strategic Studies (IISS) reported that the private beach at Majon Palace on the east coast of Zaim North Korea Kim Jong-un was the site of the launch of short-range ballistic missiles (SRBMs) on January 27.
Joseph Dempsey, associate researcher in defense and military analysis at the International Institute for Strategic Studies, concluded that the short-term test two days later must have taken place just below shore after comparing satellite imagery.
Industrial and official photos published by North Korean state media, which show glimpses of the Majon Palace.
why preferred
Kim Jong-un

Hide his presence?

The South Korean military has estimated that North Korea fired SRBMs (commonly known as KN-23) from somewhere near the city of Hamhung in the north of the Korean Peninsula, without specifying the exact location at Kim's Palace.

The missile tests on January 25 and January 27 came as Pyongyang's state media confirmed that Kim was in Hamhung and a nearby military airport around the same time, suggesting he may have attended in person.

The releases, but what raised questions in the Western media is why he chose to hide his presence.

Ankit Panda, a senior Stanton fellow in the Nuclear Policy Program at the Carnegie Endowment for International Peace, told the North Korea Professional Research Platform. NK Pro Kim Jong Un may stay away from missile test reports out of concern about "domestic perceptions",

"Staying out of the tests gives a certain additional degree of importance to the officials directing these events, which may be a tactical option for internal reasons," he added.
what's the relation
Kim Jong Un with his missiles?
"Kim may love his missiles and watch every test, but it seems a bit strange that there is a national leader watching every test of both new and old weapons…Which other country does that?", said Banda, adding that it was logical.
More in 2017, Kim would direct tests publicly to indicate his strategy for new capabilities, and to indicate the level of priority given to these systems.
In this regard, I spoke North Korea's professional research platform There is also evidence to suggest that the North Korean leader may have been at his palace on January 14, the same day a ballistic missile test was conducted.
By train only 7.5 miles (12 kilometers) away,
State media is trying to hide Kim's presence in a ballistic missile test
It reported that state media had been spotted trying to conceal Kim's presence in a submarine-launched ballistic missile (SLBM) test in late 2019 – interpreted at the time as a sign of US sensitivities about nuclear-capable weapons tests or even illness or unpreparedness. to appear in the pictures.
Meanwhile, foreign media have found that Kim is using the same private "Magoun" Beach that hosted the January 27 missile test to film a horse-riding scene in the summer of 2021, as the scene appeared in a new teaser movie released last week, and it seems that the spot is still one of his favorite retreats. According to NK Pro.